Have you been burned by penny stocks?
•

pump & dump advice


•

scam stock picks


•

dishonest promoters


•

low quality companies


•

biased newsletters


•

bad tips from friends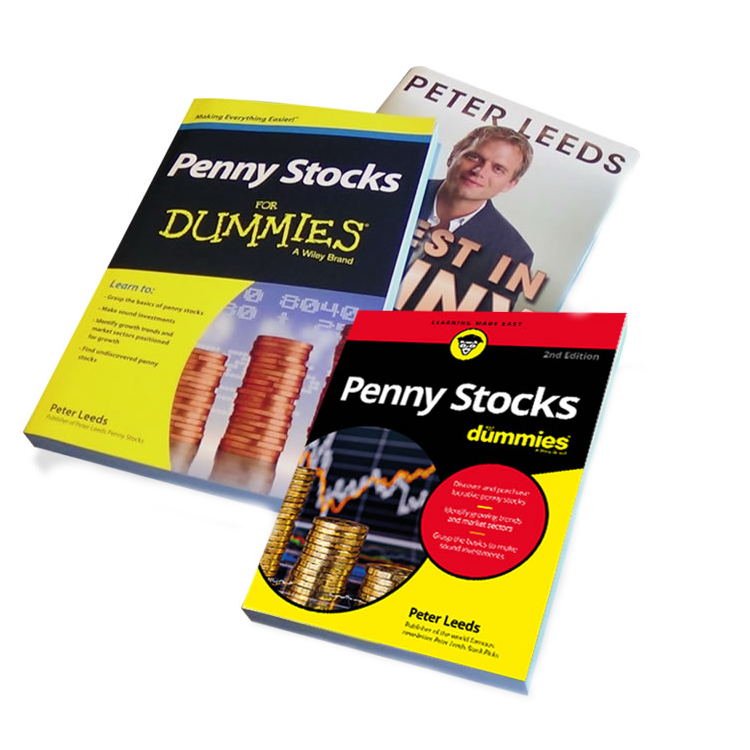 Peter Leeds is the Authority on penny stocks!
Peter Leeds is the author of Penny Stocks for Dummies, and Invest in Penny Stocks.

The publisher, John Wiley & Sons, is a $3 billion corporation, and they only allow their name to be associated with each industry's best authority. They would only work with Peter Leeds.

Wiley approached Peter Leeds to write Invest in Penny Stocks. Given the strong demand for advice, they next contracted him to produce Penny Stocks for Dummies under their flagship Dummies brand.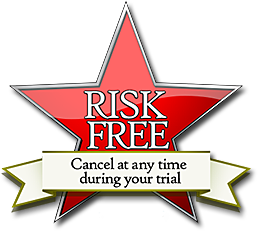 You get top Penny Stock picks with no cost, no risk.
No commitment, cancel any time!

No Spam. No Advice. Complete Data Privacy.

Only Top Quality Companies! Any stock which makes the Peter Leeds newsletter must first pass exhaustive 29 point Leeds Analysis, which delves deep into their balance sheet, growth trends, management team, financial ratios, and much more...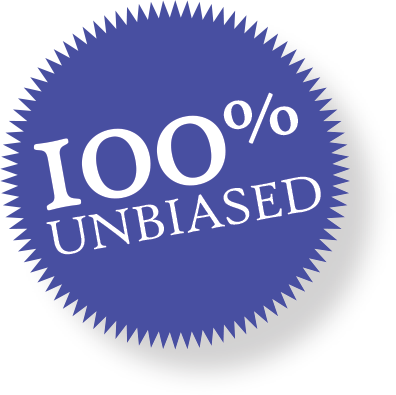 Get the honesty and integrity which Peter Leeds brings to investing.
Peter Leeds guarantees that neither he nor any of his team members accept a single penny of compensation from the stocks they profile. In over 20 years they have never had hidden motivations or a conflict of interest. You will NOT find this ANYWHERE else.

Be Warned!! The majority of financial newsletters are paid advertisements in disguise!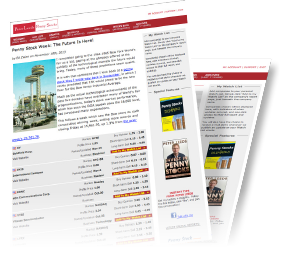 You instantly get full, unlimited access:
• penny stock picks from the Authority, Peter Leeds
• you save hours with buy/sell price opinions
• you keep informed with daily updates
• more than 50 bonus articles to multiply your trading skills
• you start fast with the Quick Start Package
• profit from the newsletter's full analysis team

You want the best - after all, anything less can cost you money. The picks are not advice.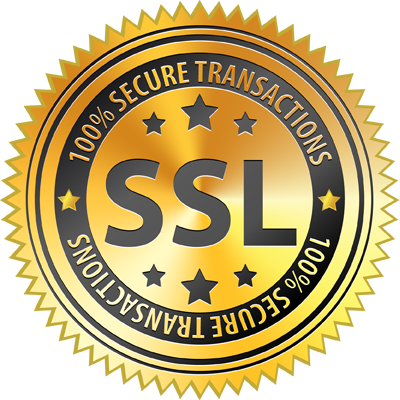 New subscriptions are limited to 250 per month!
The first step to changing your life is simple - click on the green button to start your free trial. Why not start immediately?

Makes a great INSTANT gift! Get a subscription for the investor in your life!
Do You Invest Like a Werewolf, Vampire, Mummy, Witch, or Zombie?
by by Peter Leeds
Read all the past Blog entries here
See if you can identify which strategy of these fiends is the most similar to your own. By recognizing your investing style, you'll know how much success to expect. In fact, by realizing which of these ghouls represents your own personal approach, you will be able to improve upon your results, and avoid all those spooky mistakes.
The Zombie:
You get 'infected' by others, and mindlessly follow the crowd. Your idea of investing well is to buy what everyone else is buying, then you wonder why you end up walking around broke with all the others. You are also single-minded - while Zombies think only of eating brains, the Zombie investor thinks only of one or two industry groups. For example, your focus may solely be on biotech, or technology, or emerging markets... While such focus can sometimes be a good thing, the Zombie is basing their single-minded approach upon false beliefs, such as a particular industry group will be the key to riches.
How to Defeat a Zombie:
The surest way to go broke is to mindlessly follow the crowd. When you buy what everyone else is buying, you pay too much. When you sell while everyone else is selling, you unload your shares during a free-fall in price. Avoid single-minded focus based on subjective assumptions, and instead keep your mind open to all possibilities and investment groups. Meanwhile, remember that if you are investing in what everybody seems to be talking about, you are almost certainly paying way too much for the shares. Think for yourself!
The Vampire:
You act on impulse, sometimes making ill-advised trades based on passion or greed. You chase 'hot stocks,' and continually go after the latest media darling investment (like pot stocks or Bitcoin-based companies, for example). You fall in love with a stock, and are willing to ride it all the way down to the bottom, long after the smart money jumped ship.
How to Break the Vampire Curse:
Well, crosses and holy water won't work this time. Actually, you can free yourself from the curse of investing like a Vampire by setting strict rules, and abiding by them - even when it hurts. For example, if you have a stop-loss on a stock which drops 10%, do not talk yourself out of sticking with the plan, or find justifications of why your should adjust the stop loss 'just a little bit lower.' Over time, setting your rules in stone and abiding by them will result in greater successes. And it will allow you to break free of your vampire-style-investing curse. Be warned, over time Vampires go broke.
The Witch:
If you trade like a Witch, then you believe your own bulls**t. Whether you think boiling newt eyes and bat wings will give you special powers, or reading the Wall Street Journal and other financial publications will help you become a great investor, you should rethink your assumptions. Considering that tens of millions of people read the popular stock market newspapers, why are the vast majority pretty sub-standard investors? As a trading Witch, you are also able to explain why you know what is going to happen with a stock, or the overall market, and even give some pretty good reasons. The fact that you are often wrong doesn't slow down your emotional arguments next time.
How to Melt a Witch:
Step one - admit what you don't know. Step two - understand that your one-point arguments for why a stock will rise or fall is vastly lacking. Yes, if oil prices go up for example, it makes it harder for airline companies. However, there are dozens of other factors at play which may lift the prices of that stock, none of 'Witch' were taken into account in your argument.
The Werewolf:
You may not realize it, but your decisions and trading activity are beyond your control. You get taken by fear and anxiety and greed, often reversing course on a stock prematurely, taking a loss instead of what would have eventually become a gain. You lose sleep over bad decisions and trades which are 'taking too long' to show a profit, especially during a full moon.
How to Cure a Werewolf:
Become systematic. Trade like a robot, rather than a frantic hunter. Often a Werewolf benefits from buying what they know be to an excellent quality company, then not checking the stock price overly frequently. In other words, make the trade, then give it time (as in months, not hours). Fire and forget (within reason).
The Mummy:
Your investment style can be best described as ancient. You believe all those things you've heard about investing over the last decade or two, such as the market always goes up over time, or your should get 6% returns each year. The Mummy is exposed to opportunity costs, whereby they may miss out on significant gains due to their out-dated beliefs. Are IBM and GE and GM good investments? For your grandma, sure. But a Mummy doesn't get the chance to profit from Google and Alibaba and Tesla and NetFlix. Investing like it's yesterday, in yesterday's stocks, can result in your portfolio becoming a thing of the past.
How to Unwrap a Mummy:
Get with the times. Realize that tomorrow's winners will not necessarily be yesterday's winners. Open your mind to up and coming opportunities, rather than sinking into the false sense of safety in Kodak and Blockbuster and cigarettes and fur coat businesses, all of which destroyed their investors.
All of us have a part of each of these spooks in our own trading style. You can be mostly Zombie, but a little bit Werewolf and Vampire, for example. However, by identifying which trading style is MAINLY yours, you'll know what to work on to superpower your gains, and avoid the losses.
Of course, Werewolves don't know they are Werewolves. Zombies don't know they are Zombies. It helps to ask someone who knows you what their opinion of you would be. Send this article to a friend and ask them to tell you which trading Ghoul is most similar to your approach. You will almost certainly be surprised by their opinion. It may be quite different than you expected.
Penny Stock Trading Newsletter, $195/yr
Our penny stock trading newsletter specializes in high quality shares under $5.
Profit as we reveal the best undiscovered companies of the highest quality. We do not provide individual advice. These low-priced shares are trading for $5 or less, some as little as a few pennies.
All picks:
Have passed 29 Point Leeds Analysis
Are High Quality Companies
Are Our Best Picks Ready to Increase in price
Each of our penny stock trading picks has passed Leeds Analysis and is much more likely to multiply in value in the short term. As we say, great quality always rises to the top!
DID YOU KNOW?
Peter Leeds and his team take no compensation from the companies they review. (Most other newsletters do, especially the free ones. How can you trust them?)
All Peter Leeds high quality penny stock picks come with the 100% Unbiased Guarantee, stating that our research is completely impartial.
Your Penny Stock Trading Advantage
When it comes to the best companies to buy, Peter Leeds is the only choice. With a full team, you will be shown opinions on which companies are best, and gain instant access to all the daily updates, full company reports, and buy and sell prices.
In fact, if you want to try any of the numerous, unproven, flash-in-the-pan services, you are truly putting your money at risk. Selecting the best companies is something that Peter Leeds and his team take very seriously, and now you can benefit from all their hard work for an extemely low price!
The best picks to buy are the ones profiled by Peter Leeds! Get started with high quality stocks to buy right now - free and instant!
High Quality Penny Stocks
When you start your free trial you will get:
new picks weekly
buy/sell trading prices
daily updates
full company reports
50+ bonus trading articles
phone and e-mail support
After the newsletter trial, you will be billed $195 for your annual subscription fee. Of course, there is zero risk and no commitment. If you don't like what you see with your trial, simply cancel and owe nothing! (Most people see what the free trial has to offer and do not cancel, but that is entirely up to you).
We do not provide individual advice.
Even if you are brand new to trading, you will get all the tools you need to be successful.
And don't forget - when it comes to the best high quality stocks, Peter Leeds and his team are the most well known, most trusted source for investors to learn which shares to buy.
Remember, Peter Leeds and his team have:
Been around for over two decades!
Sold well over 35,000 subscriptions
Been featured across all top media
This is a group who truly know what they are doing!
Peter Leeds strictly maintains that all of his employees abide by the ethics and moral code he leads with. There has never been, nor will there even be, a single penny in compensation for any of the stocks they profile. In this way, you know you can trust the honesty and integrity which the Peter Leeds newsletter brings to bear.
Start your free 14 day trial now! Access is instant, and trials provide the full Peter Leeds service, including high quality picks, price targets, and daily trading updates.