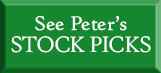 Have you been burned by penny stocks?
•

pump & dump advice


•

scam stock picks


•

dishonest promoters


•

low quality companies


•

biased newsletters


•

bad tips from friends

There is a better (and more profitable) way! Get top picks in excellent quality penny stock companies straight from the authority.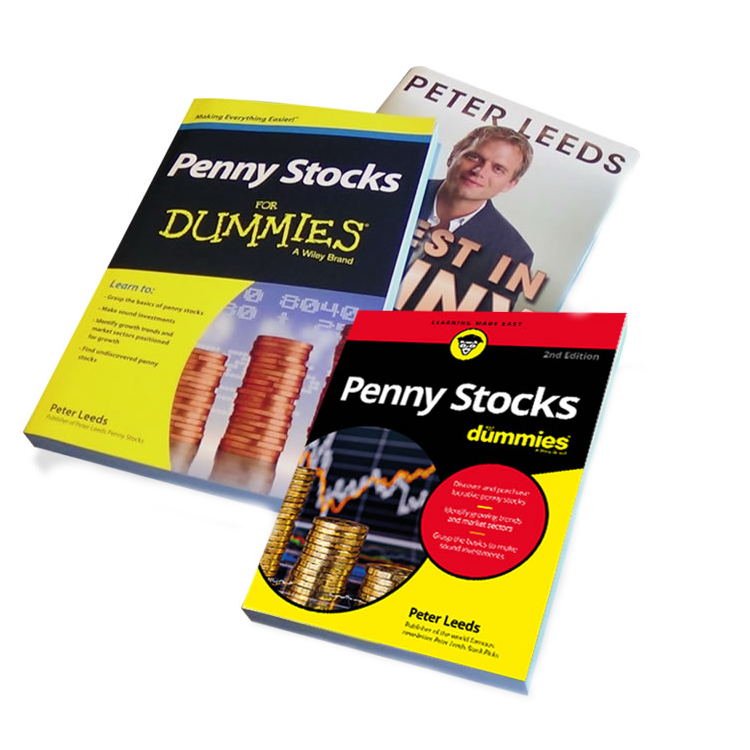 Peter Leeds is the Authority on penny stocks!
Peter Leeds is the author of Penny Stocks for Dummies, and Invest in Penny Stocks.

The publisher, John Wiley & Sons, is a $3 billion corporation, and they only allow their name to be associated with each industry's best authority. They would only work with Peter Leeds.

Wiley approached Peter Leeds to write Invest in Penny Stocks. Given the strong demand for advice, they next contracted him to produce Penny Stocks for Dummies under their flagship Dummies brand.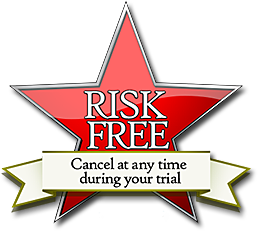 You get top Penny Stock picks with no cost, no risk.
No commitment, cancel any time!

No Spam. No Advice. Complete Data Privacy.

Only Top Quality Companies! Any stock which makes the Peter Leeds newsletter must first pass exhaustive 29 point Leeds Analysis, which delves deep into their balance sheet, growth trends, management team, financial ratios, and much more...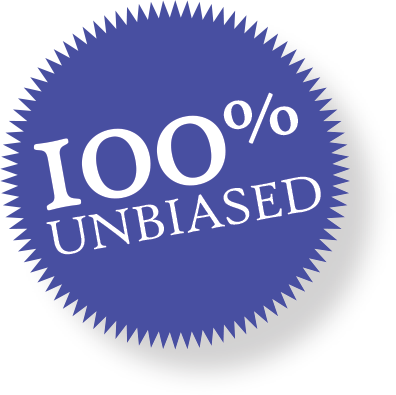 Get the honesty and integrity which Peter Leeds brings to investing.
Peter Leeds guarantees that neither he nor any of his team members accept a single penny of compensation from the stocks they profile. In over 20 years they have never had hidden motivations or a conflict of interest. You will NOT find this ANYWHERE else.

Be Warned!! The majority of financial newsletters are paid advertisements in disguise!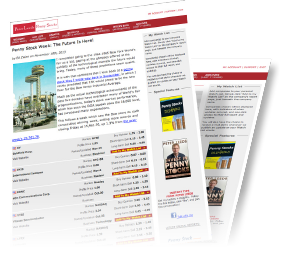 You instantly get full, unlimited access:
• penny stock picks from the Authority, Peter Leeds
• you save hours with buy/sell price opinions
• you keep informed with daily updates
• more than 50 bonus articles to multiply your trading skills
• you start fast with the Quick Start Package
• profit from the newsletter's full analysis team

You want the best - after all, anything less can cost you money. The picks are not advice.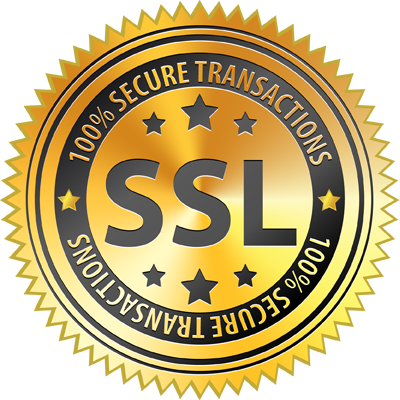 New subscriptions are limited to 250 per month!
The first step to changing your life is simple - click on the green button to start your free trial. Why not start immediately?

Makes a great INSTANT gift! Get a subscription for the investor in your life!
Alibaba Back Draft Crash
by by Peter Leeds
Read all the past Blog entries here
Alibaba Back Draft Crash
- Friday's Initial Public Offering of Alibaba stock will likely be the largest I.P.O. ever (valuing Alibaba near $200 billion).
- Many investors will take money off of other positions to put funds towards Alibaba shares (Some pre-IPO, but mostly post-IPO).
- The back draft of money coming out of other positions may put pressure on all shares.
- Combined with highly positive investor sentiment, the Federal Reserve decisions this week, and a market that has performed so well for so long (without a correction), the Alibaba I.P.O. may be the pin which pricks the stock market balloon.
With Friday's Alibaba I.P.O set to be the largest Initial Public Offering ever, I have personally grown a little concerned. This is my own opinion, and certainly not a suggestion that anyone else do or not do any thing specific.
A few headwinds have me concerned right now. Ahead of what I term a potential Back Draft Crash, I will be moving a massive amount of my personal portfolio into cash for the next week or so. If everything keeps going well, my downside will be the opportunity costs, meaning any money I would have made if I had still be fully invested in stocks. This would probably be 1% at most. It could also be a loss. Either way, it won't be too significant.
Some of my concerns include:
- Investor Sentiment is highly optimistic right now. (Sentiment is a contrarian indicator).
- The FED makes a few decisions and comments this week. This could potentially be clarity that they will begin raising rates sooner than previously telegraphed.
- Quantitative Easing is the real reason stocks have been doing so well. That bond buying program is being wound down, soon to be zero.
- The overall markets have been trending endlessly higher, without any correction. Corrections are healthy. This market is not healthy.
Remember, this is NOT trading advice. This is only what I am doing.
Penny Stock Trading Newsletter, $195/yr
Our penny stock trading newsletter specializes in high quality shares under $5.
Profit as we reveal the best undiscovered companies of the highest quality. We do not provide individual advice. These low-priced shares are trading for $5 or less, some as little as a few pennies.
All picks:
Have passed 29 Point Leeds Analysis
Are High Quality Companies
Are Our Best Picks Ready to Increase in price
Each of our penny stock trading picks has passed Leeds Analysis and is much more likely to multiply in value in the short term. As we say, great quality always rises to the top!
DID YOU KNOW?
Peter Leeds and his team take no compensation from the companies they review. (Most other newsletters do, especially the free ones. How can you trust them?)
All Peter Leeds high quality penny stock picks come with the 100% Unbiased Guarantee, stating that our research is completely impartial.
Your Penny Stock Trading Advantage
When it comes to the best companies to buy, Peter Leeds is the only choice. With a full team, you will be shown opinions on which companies are best, and gain instant access to all the daily updates, full company reports, and buy and sell prices.
In fact, if you want to try any of the numerous, unproven, flash-in-the-pan services, you are truly putting your money at risk. Selecting the best companies is something that Peter Leeds and his team take very seriously, and now you can benefit from all their hard work for an extemely low price!
The best picks to buy are the ones profiled by Peter Leeds! Get started with high quality stocks to buy right now - free and instant!
High Quality Penny Stocks
When you start your free trial you will get:
new picks weekly
buy/sell trading prices
daily updates
full company reports
50+ bonus trading articles
phone and e-mail support
After the newsletter trial, you will be billed $195 for your annual subscription fee. Of course, there is zero risk and no commitment. If you don't like what you see with your trial, simply cancel and owe nothing! (Most people see what the free trial has to offer and do not cancel, but that is entirely up to you).
We do not provide individual advice.
Even if you are brand new to trading, you will get all the tools you need to be successful.
And don't forget - when it comes to the best high quality stocks, Peter Leeds and his team are the most well known, most trusted source for investors to learn which shares to buy.
Remember, Peter Leeds and his team have:
Been around for over two decades!
Sold well over 35,000 subscriptions
Been featured across all top media
This is a group who truly know what they are doing!
Peter Leeds strictly maintains that all of his employees abide by the ethics and moral code he leads with. There has never been, nor will there even be, a single penny in compensation for any of the stocks they profile. In this way, you know you can trust the honesty and integrity which the Peter Leeds newsletter brings to bear.
Start your free 14 day trial now! Access is instant, and trials provide the full Peter Leeds service, including high quality picks, price targets, and daily trading updates.