Peter Leeds Has Provided
PENNY STOCK PICKS

to More Than 41,109 Subscribers
Peter Leeds is the
Authority on penny stocks!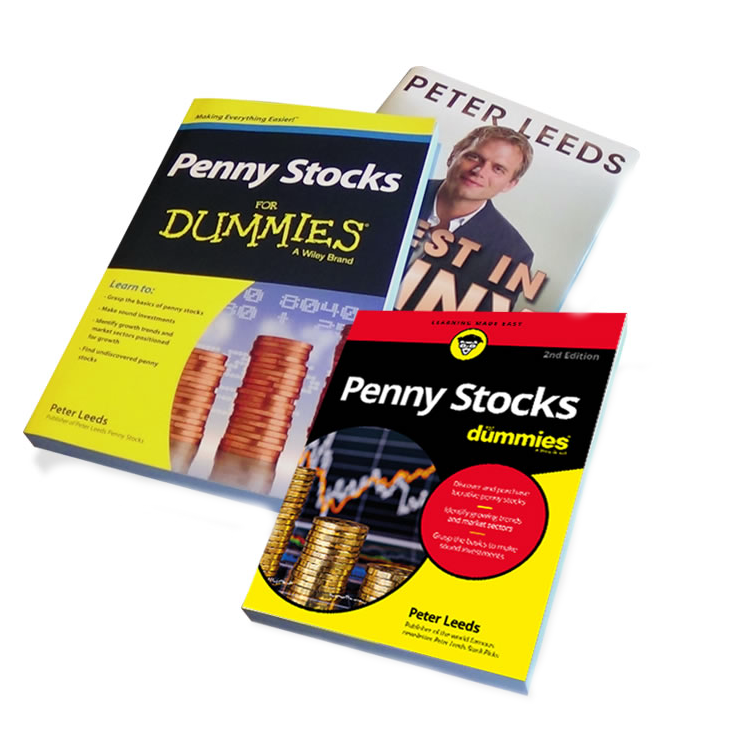 Peter Leeds is the author of 'Penny Stocks for Dummies,' and 'Invest in Penny Stocks.'
Get the honesty and integrity
Peter Leeds brings to investing.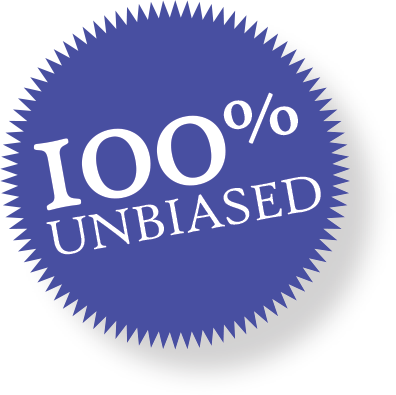 Peter Leeds guarantees that they never accept payment from the stocks they profile.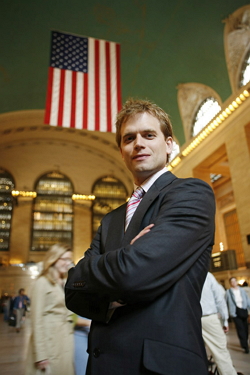 buy/sell opinions + updates
Peter Leeds Stock Picks ($19.
99

)

Save hours with buy/sell price opinions.

Keep informed with ongoing updates.

Profit from our full analysis team.
Peter Leeds Express (FREE)
Where the stock market is going next.
Money-making insights.
Surprising strategies and tactics.
There is no commitment. If you don't like what you see, simply cancel and don't pay another cent!
We do not provide individual advice.
Penny Stock Trading Newsletter,
$19.99/mth
Our penny stock trading newsletter specializes in high quality shares under $5.
Profit as we reveal the best undiscovered companies of the highest quality. We do not provide individual advice. These low-priced shares are trading for $5 or less, some as little as a few pennies.
All picks:
Are High Quality Companies
Are Our Best Picks Ready to Increase in price
Each of our penny stock trading picks has passed Leeds Analysis and is much more likely to multiply in value in the short term.
As we say, great quality
always rises to the top!
Even brand new to trading, you get all the tools you need to be successful.
Peter Leeds and his team take no compensation from the companies they review. (Most other newsletters do, especially the free ones. How can you trust them?)
All Peter Leeds high quality penny stock picks come with the 100% Unbiased Guarantee, stating that our research is completely impartial.
And don't forget - when it comes to the best high quality stocks, Peter Leeds and his team are the most well known, most trusted source for investors to learn which shares to buy.
Remember, Peter Leeds and his team have:
Been around for over two decades!
Sold well over 35,000 subscriptions
Been featured across all top media
This is a group who truly know what they are doing!
Peter Leeds strictly maintains that all of his employees abide by the ethics and moral code he leads with. There has never been, nor will there ever be, a single penny in compensation for any of the stocks they profile. In this way, you know you can trust the honesty and integrity which the Peter Leeds team brings to bear.
Your Penny Stock Trading Advantage
When it comes to the best companies to buy, Peter Leeds is the only choice. With a full team, you will be shown opinions on which companies are best, and gain instant access to all the daily updates, full company reports, and buy and sell prices.
In fact, if you want to try any of the numerous, unproven, flash-in-the-pan services, you are truly putting your money at risk. Selecting the best companies is something that Peter Leeds and his team take very seriously, and now you can benefit from all their hard work for an extemely low price!
The best picks to buy are the ones profiled by Peter Leeds!
Get started with high quality stocks to buy right now!
Big Opportunities From Obstacles
by Peter Leeds
Read all the past Blog entries here
Fortunes are made during chaos, not from the good times. The timing to set yourself up is right now, since the summer weather has the majority of people distracted.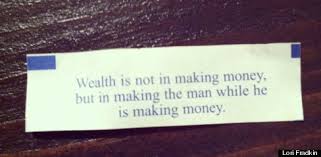 Several excellent opportunities exist right now, BECAUSE of issues globally, and here at home.
Our analysis team
is all over them.
For example, Puerto Rico is broke, as is Illinois, San Bernardino (California), Stockton (California), Detroit, Rhode Island, Jefferson County (Alabama), Central Falls (Rhode Island), Connecticut, and many others... This list is growing fast, but most Americans still aren't aware of any of it.
As these cities, municipalities, and States' financial woes start hitting the headlines, many will sell shares in reactionary panics. Since the summertime trading volume in stocks is low, even small orders to liquidate a position can cause a technical dip to highly undervalued prices.
Today, as one example, the overall markets were spooked (we'll explain why in a moment), driving down almost everything in sympathy. Shares like GM, which were already highly undervalued, slipped nearly 2%. I personally bought a position in General Motors, which was already due for an increase, and at current levels is paying a 4.4% dividend.
The reason the stock markets freaked out today was due to what we've been telling you, from as far back as
a couple years ago
. Glad to see everybody is finally catching up!
On Sunday, the people of Greece held a referendum, where 61% of them voted "no" to more austerity measures (in exchange for money from the International Monetary Fund (IMF), who could more accurately be called 'Germany').
The funds from the IMF would then be used to pay back debt owed to the IMF. In case you think you are mistaken, read that sentence again. A fifth-grader could tell you this is insane.
Anyway, let's get to the Spoiler Alerts:
For now, the markets overreacted, and a deal will be made between Greece and the IMF (probably within a couple days).
Greece stays in the Eurozone, and keeps the Euro, rather than reverting back to the Drachma.
Greece is deeper in debt to the IMF (who, as we said, we'll call 'Germany').
The Greek people face partial austerity measures, and some will see their pensions raided.
Greek banks will come back online slowly, after recent capital restrictions and controls (reminiscent of Cyprus)
A sense of normalcy will emerge.
The stock markets get to have a day and a half relief rally, and then should hold up pretty well...
... at least until the world notices what's going on in China (again, more on that in a minute).
We told you about the problems in Greece years ago, and also recently as more people started taking notice of events
we had already explained
. Now we're telling you that
some similar financial concerns are going to start springing up around you, in America.
By the time your neighbours and co-workers know about the domestic concerns, you will be too late. However, if you position yourself now, you will benefit as they catch up with reactionary panic buying.
Undervalued shares
in high quality companies,
with sub-30 Relative Strength Index (RSI) values, will weather the storm. When the markets slip, it is typically the shares which hold their price which become the big winners when the economy recovers. Just like
our stock pick from Tuesday
.
Now China... this is a bigger issue than ISIS, Iran, and Russia combined. China's stock market is fading fast after their dot-com-bubble-style run up until this point, right as their economy is slowing down markedly. China is still growing faster than most developed nations, but their GDP is rising at an alarmingly slow rate compared to recent decades.
This will result in diminished demand for the "commodities of production" (base metals, aluminium, steel, plastics...), but is creating massive opportunities in reaction.
Our analysis team is avoiding investments in areas potentially affected by a Chinese economic and investment slowdown. We are, however, looking through high-quality, undervalued companies with very low RSI indicators, growing market share, solid financial positions, and trading for very low prices.