Who Can You Trust in Penny Stocks?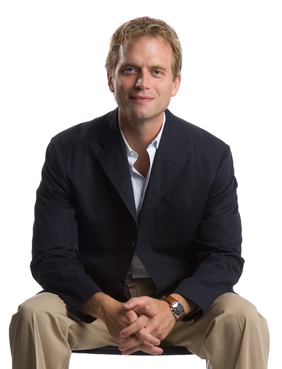 We've been trusted by NBC, CBS, Fox, CNNfn, Barron's, Kiplinger's, the Associated Press, and dozens of other media outlets, radio stations, newspapers, and reporters.
We've been trusted by the AMEX (American Stock Exchange) to speak in front of the CEOs of their listed companies. Peter Leeds was trusted to lead the panel of the prestigious invitation-only Arch Investment Conferences in Manhattan.
We've been trusted by over 35,000 penny stock subscribers, many of whom found us by word of mouth referrals from friends and family.
Need more reasons to trust Peter Leeds? Check out our 100% Unbiased Guarantee.
Who You Can't Trust
Free Newsletters:
Free newsletters are often used as tools by traders that want to manipulate the market. Sometimes this comes in the form of a "pump and dump" scheme. This is where someone will encourage others to buy shares of a particular stock in order to drive the price up for their own gain before they dump their stock holdings.
Stock Promoters:
Their job is exactly what it sounds like. They promote specific stocks in exchange for compensation. They don't promote stocks on the basis of their merit, or the potential for future profits.
Hey, if you're at all concerned, just give us a call anytime. (1.866.MY.LEEDS) Or, drop us an e-mail. We'd love to hear from you, and look forward to earning your trust.
Peter Leeds, along with his full penny stock investing team, have been trusted by over 35,000 subscribers. Peter Leeds has been trusted by top media outlets to discuss penny stocks and he has also been chosen by the worldwide publisher John Wiley & Sons to write books about penny stock investing.
Give Peter Leeds and his world famous penny stock picks a try. Trust us, just as top media outlets, 35,000 subscribers, and top publishers have all put their trust in Peter Leeds.
See for yourself! Start your penny stocks subscription now! You have nothing to lose, and you can cancel anytime.