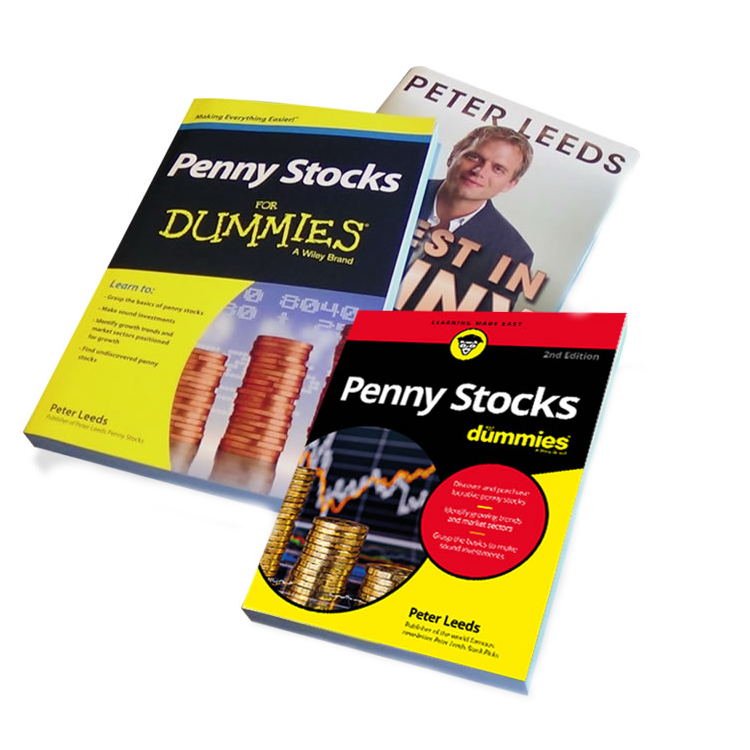 Peter Leeds is the Authority on penny stocks!
Peter Leeds is the author of 'Penny Stocks for Dummies,' and 'Invest in Penny Stocks.'

The publisher, John Wiley & Sons, originally approached Peter to write 'Invest in Penny Stocks.' Given the strong sales, they next contracted him to produce 'Penny Stocks for Dummies' under their flagship Dummies brand.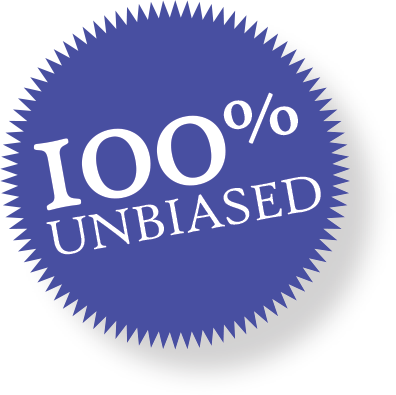 Get the honesty and integrity which Peter Leeds brings to investing.
Peter Leeds guarantees that neither he nor any of his team members accept a single penny of compensation from the stocks they profile. In over 20 years they have never had hidden motivations or a conflict of interest.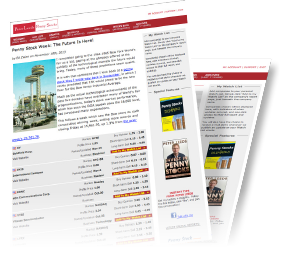 Want even more?
For $19 per month, you get:
• penny stock picks from the Authority, Peter Leeds
• you save hours with buy/sell price opinions
• you keep informed with ongoing updates
• profit from our full analysis team
10 Trading Myths
by Peter Leeds
Read all the past Blog entries here
1. Roll The Dice
Many traders believe that investing in stocks is a form of gambling. However, in gambling every dollar won is a dollar lost by someone else.

Gambling produces nothing, creates nothing, and therefore can only return to a winner what it took from a loser. It is a zero sum game.
With a stock, no other person would have lost money simply because your portfolio of stocks gained in value. The worth of common stocks increases without taking wealth away from anyone.

In fact when the stock prices increase, the amount of aggregate wealth increases for society as a whole. This is because common stockholders do produce something: They postpone the consumption of goods (ie, they save some portion of their income ).

As the business produces value, the stocks increase appropriately in price.

2. Wait For It...
One of the most popular myths about investing in stocks is that in order to be successful, you must be able to predict the stock market's movements.
Why do people assume this? For some, it is because they do not understand that growing businesses give a positive and substantial return over time.

Some think they must predict price movements in order to be able to sell at the top of the range, and buy at the bottom.
Yet, any serious review of the results of market gurus over a long period of time reveals a track record that is no better (usually worse than) a simple buy-and-hold strategy. Or a 5 year old. Or a chicken.

Predicting stock movements is very difficult. Predicting high quality businesses which will grow in revenues, market share, and stature is not difficult... and the underlying shares which represent those types of businesses tend to rise.

Myths 3 - 10 will follow in the coming weeks...

Penny Stock Trading Newsletter, $19.99/mth
Our penny stock trading newsletter specializes in high quality shares under $5.
Profit as we reveal the best undiscovered companies of the highest quality. We do not provide individual advice. These low-priced shares are trading for $5 or less, some as little as a few pennies.
All picks:
Have passed 29 Point Leeds Analysis
Are High Quality Companies
Are Our Best Picks Ready to Increase in price
Each of our penny stock trading picks has passed Leeds Analysis and is much more likely to multiply in value in the short term. As we say, great quality always rises to the top!
DID YOU KNOW?
Peter Leeds and his team take no compensation from the companies they review. (Most other newsletters do, especially the free ones. How can you trust them?)
All Peter Leeds high quality penny stock picks come with the 100% Unbiased Guarantee, stating that our research is completely impartial.
Your Penny Stock Trading Advantage
When it comes to the best companies to buy, Peter Leeds is the only choice. With a full team, you will be shown opinions on which companies are best, and gain instant access to all the daily updates, full company reports, and buy and sell prices.
In fact, if you want to try any of the numerous, unproven, flash-in-the-pan services, you are truly putting your money at risk. Selecting the best companies is something that Peter Leeds and his team take very seriously, and now you can benefit from all their hard work for an extemely low price!
The best picks to buy are the ones profiled by Peter Leeds! Get started with high quality stocks to buy right now!
High Quality Penny Stocks
You will get:
new picks weekly
buy/sell trading prices
ongoing updates
company reports
phone and e-mail support
There is no commitment. If you don't like what you see, simply cancel and don't pay another cent!
We do not provide individual advice.
Even if you are brand new to trading, you will get all the tools you need to be successful.
And don't forget - when it comes to the best high quality stocks, Peter Leeds and his team are the most well known, most trusted source for investors to learn which shares to buy.
Remember, Peter Leeds and his team have:
Been around for over two decades!
Sold well over 35,000 subscriptions
Been featured across all top media
This is a group who truly know what they are doing!
Peter Leeds strictly maintains that all of his employees abide by the ethics and moral code he leads with. There has never been, nor will there even be, a single penny in compensation for any of the stocks they profile. In this way, you know you can trust the honesty and integrity which the Peter Leeds team brings to bear.
Take a look at stock picks by Peter Leeds right now!