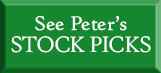 Have you been burned by penny stocks?
•

pump & dump advice


•

scam stock picks


•

dishonest promoters


•

low quality companies


•

biased newsletters


•

bad tips from friends

There is a better (and more profitable) way! Get top picks in excellent quality penny stock companies straight from the authority.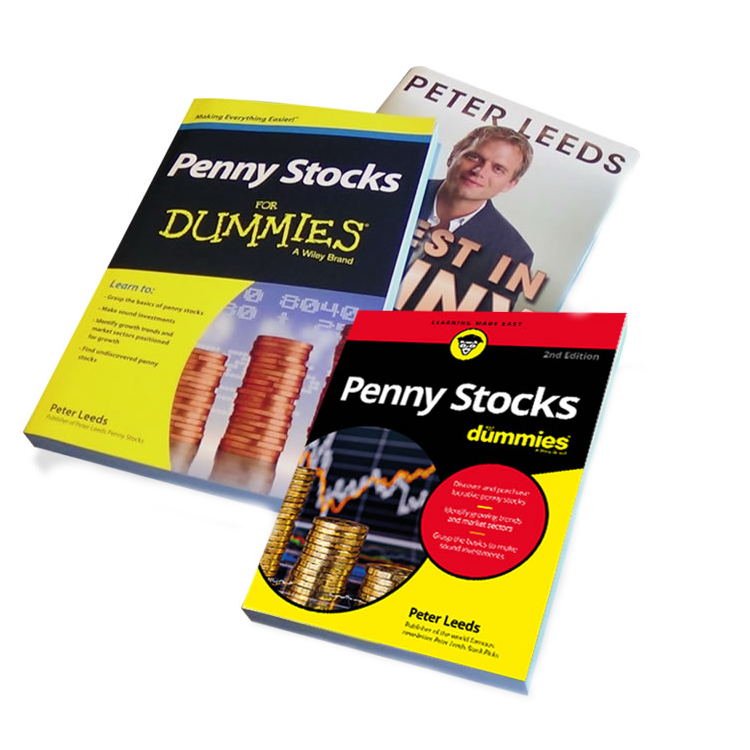 Peter Leeds is the Authority on penny stocks!
Peter Leeds is the author of Penny Stocks for Dummies, and Invest in Penny Stocks.

The publisher, John Wiley & Sons, is a $3 billion corporation, and they only allow their name to be associated with each industry's best authority. They would only work with Peter Leeds.

Wiley approached Peter Leeds to write Invest in Penny Stocks. Given the strong demand for advice, they next contracted him to produce Penny Stocks for Dummies under their flagship Dummies brand.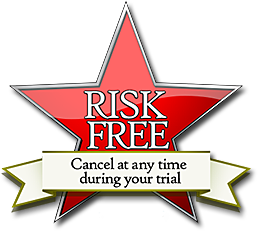 You get top Penny Stock picks with no cost, no risk.
No commitment, cancel any time!

No Spam. No Advice. Complete Data Privacy.

Only Top Quality Companies! Any stock which makes the Peter Leeds newsletter must first pass exhaustive 29 point Leeds Analysis, which delves deep into their balance sheet, growth trends, management team, financial ratios, and much more...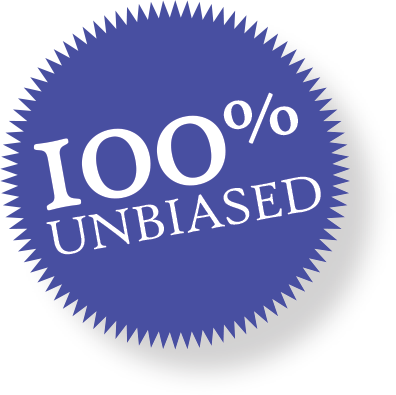 Get the honesty and integrity which Peter Leeds brings to investing.
Peter Leeds guarantees that neither he nor any of his team members accept a single penny of compensation from the stocks they profile. In over 20 years they have never had hidden motivations or a conflict of interest. You will NOT find this ANYWHERE else.

Be Warned!! The majority of financial newsletters are paid advertisements in disguise!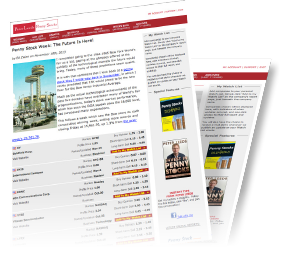 You instantly get full, unlimited access:
• penny stock picks from the Authority, Peter Leeds
• you save hours with buy/sell price opinions
• you keep informed with daily updates
• more than 50 bonus articles to multiply your trading skills
• you start fast with the Quick Start Package
• profit from the newsletter's full analysis team

You want the best - after all, anything less can cost you money. The picks are not advice.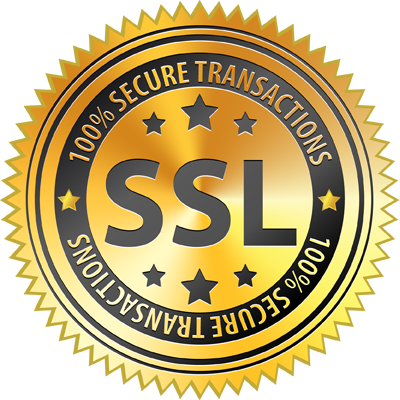 New subscriptions are limited to 250 per month!
The first step to changing your life is simple - click on the green button to start your free trial. Why not start immediately?

Makes a great INSTANT gift! Get a subscription for the investor in your life!
What Nickel Ticks May Mean For Penny Stocks
by Ed Zwirn
Read all the past Blog entries here
It looks like we may soon be ticking off many penny stock prices in nickels rather than pennies.
The Securities and Exchange Commission this week finally announced a pilot plan to study the impact of wider tick sizes for small-cap companies. The plan, which can be implemented as soon as next month, when a 21-day comment period expires, will test the effect of a 12-month widening of minimum quoting and trading increments on 1,200 companies meeting the following criteria:
-- A market capitalization of $5 billion or less.
-- An average daily trading volume of one million shares or less.
-- A closing share price of at least $2 at the start of the test period.
-- A closing price on each day of the "measurement period" of at least $1.50.
All of the stocks that have made the newsletter's Hot List over the past year meet the volume and market capitalization criteria, and exactly half of them most recently closed above $2.
Subscribers should therefore be sure to check out our daily updates for news of whether a stock you own (or are checking out) will make this list. Assuming your penny stock is one of the 1,200, it could be part of one of three test groups:
-- Pilot securities in the first test group will be quoted in 5 cent minimum increments, but be permitted to actually trade in any increment that is permitted today.
-- Group 2 will be quoted and traded at 5 cent minimum increments.
-- Group 3 will be subject to the same minimum quoting and trading increments, but would also be subject to a "trade at" requirement. A "trade at" requirement prevents price matching by a trading center that is not displaying the best bid or offer.
As this investment blog pointed out in May, a move to widen ticker sizes would mark a partial reversal of the decimalization rules set by the SEC 14 years ago, when it set trading increments at one penny, putting an end to the fractions that had heretofore been used to quote market value and execute trades.
Proponents at that time argued successfully (and correctly) that trading in penny increments would save investors money by narrowing bid-ask spreads and lessening space for middlemen. The counterargument, now in ascendancy, is that the compression of spreads has actually hurt the liquidity of some penny stocks and micro-caps. Turning the clock back would provide Wall Street with more money to pay for research and boost the profile for illiquid stocks.
Wider ticks are also supposed to boost the quality of investors in certain penny stocks. It is certainly the case that, in addition to saving investors money, the decimalization of the past 14 years has proved a godsend to rapid traders and at the same time discouraged banks and institutional investors fearful of being beaten out by a cent.
We have seen this quality concern play out in small companies anxious to attract a better class of investors. A NYSE-listed tech stock we profiled in April recently announced an eight-for-one reverse share split, bumping its price up from 66 cents to $5.28 at one fell swoop. The company cited its intention to "improve the strength and quality of its shareholder base."
It is far from clear that wider ticks may similarly help some penny stocks attract notice from a better class of investors and, to be fair, that is what this pilot is designed to test. Many penny stocks do fly under the radar, and any increase in analyst coverage can only help boost their liquidity.
That being said, Wall Street, which led the push for 2012's so-called Jumpstart Our Business Startups (JOBS) Act, which mandates the ticker pilot, stands to gain much if the results of the study lead to wider changes in small-cap stock trading. Individual investors, of course, stand to lose, but it remains to be seen whether this loss is outweighed by the better investment results they are supposed to get from more analyst coverage.
One thing is certain: The difference between a penny and a nickel is four cents. Even allowing for the additional money to be spent on more sellside research (assuming that is even a good thing) and political campaign contributions, there is still a penny or two to be pocketed in this deal. And small change has a way of adding up. Like the saying goes: "Pretty soon you're talking real money."

Penny Stock Trading Newsletter, $195/yr
Our penny stock trading newsletter specializes in high quality shares under $5.
Profit as we reveal the best undiscovered companies of the highest quality. We do not provide individual advice. These low-priced shares are trading for $5 or less, some as little as a few pennies.
All picks:
Have passed 29 Point Leeds Analysis
Are High Quality Companies
Are Our Best Picks Ready to Increase in price
Each of our penny stock trading picks has passed Leeds Analysis and is much more likely to multiply in value in the short term. As we say, great quality always rises to the top!
DID YOU KNOW?
Peter Leeds and his team take no compensation from the companies they review. (Most other newsletters do, especially the free ones. How can you trust them?)
All Peter Leeds high quality penny stock picks come with the 100% Unbiased Guarantee, stating that our research is completely impartial.
Your Penny Stock Trading Advantage
When it comes to the best companies to buy, Peter Leeds is the only choice. With a full team, you will be shown opinions on which companies are best, and gain instant access to all the daily updates, full company reports, and buy and sell prices.
In fact, if you want to try any of the numerous, unproven, flash-in-the-pan services, you are truly putting your money at risk. Selecting the best companies is something that Peter Leeds and his team take very seriously, and now you can benefit from all their hard work for an extemely low price!
The best picks to buy are the ones profiled by Peter Leeds! Get started with high quality stocks to buy right now - free and instant!
High Quality Penny Stocks
When you start your free trial you will get:
new picks weekly
buy/sell trading prices
daily updates
full company reports
50+ bonus trading articles
phone and e-mail support
After the newsletter trial, you will be billed $195 for your annual subscription fee. Of course, there is zero risk and no commitment. If you don't like what you see with your trial, simply cancel and owe nothing! (Most people see what the free trial has to offer and do not cancel, but that is entirely up to you).
We do not provide individual advice.
Even if you are brand new to trading, you will get all the tools you need to be successful.
And don't forget - when it comes to the best high quality stocks, Peter Leeds and his team are the most well known, most trusted source for investors to learn which shares to buy.
Remember, Peter Leeds and his team have:
Been around for over two decades!
Sold well over 35,000 subscriptions
Been featured across all top media
This is a group who truly know what they are doing!
Peter Leeds strictly maintains that all of his employees abide by the ethics and moral code he leads with. There has never been, nor will there even be, a single penny in compensation for any of the stocks they profile. In this way, you know you can trust the honesty and integrity which the Peter Leeds newsletter brings to bear.
Start your free 14 day trial now! Access is instant, and trials provide the full Peter Leeds service, including high quality picks, price targets, and daily trading updates.