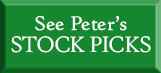 Have you been burned by penny stocks?
•

pump & dump schemes


•

scam artists


•

dishonest promoters


•

low quality companies


•

biased stock picks


•

bad tips from friends

There is a better (and more profitable) way! Get top picks in excellent quality penny stock companies straight from the authority.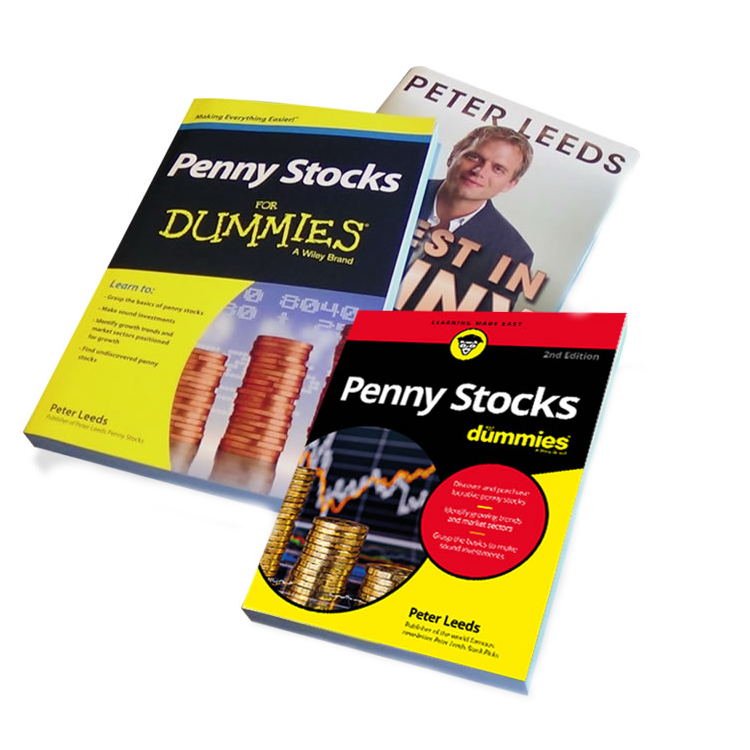 Peter Leeds is the Authority on penny stocks!
Peter Leeds is the author of Penny Stocks for Dummies, and Invest in Penny Stocks.

The publisher, John Wiley & Sons, is a $3 billion corporation, and they only allow their name to be associated with each industry's best authority. They would only work with Peter Leeds.

Wiley approached Peter Leeds to write Invest in Penny Stocks. Given the strong demand, they next contracted him to produce Penny Stocks for Dummies under their flagship Dummies brand.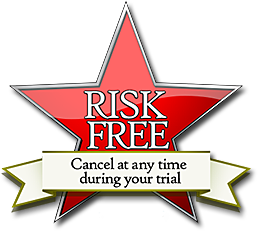 You get top Penny Stock picks with no cost, no risk.
No commitment, cancel any time!

No Spam. Complete Data Privacy.

Only Top Quality Companies! Any stock which makes the Peter Leeds cut must first pass exhaustive 29 point Leeds Analysis, which delves deep into their balance sheet, growth trends, management team, financial ratios, and much more...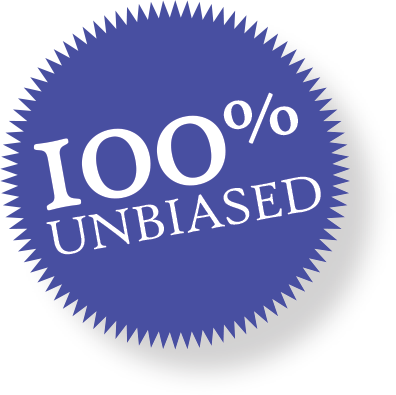 Get the honesty and integrity which Peter Leeds brings to investing.
Peter Leeds guarantees that neither he nor any of his team members accept a single penny of compensation from the stocks they profile. In over 20 years they have never had hidden motivations or a conflict of interest. You will NOT find this ANYWHERE else.

Be Warned!! The majority of financial newsletters are paid advertisements in disguise!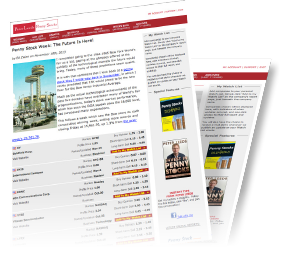 You instantly get full, unlimited access:
• penny stock picks from the Authority, Peter Leeds
• you save hours with buy/sell price opinions
• you keep informed with daily updates
• more than 50 bonus articles to multiply your trading skills
• you start fast with the Quick Start Package
• profit from the work of a full analysis team

You want the best - after all, anything less can cost you money.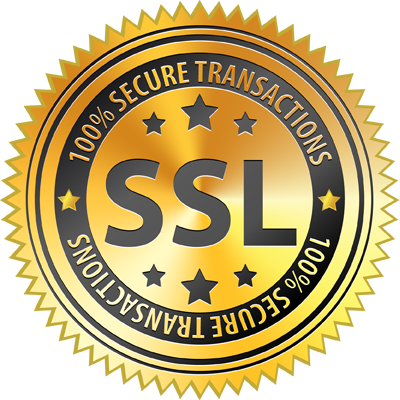 New subscriptions are limited to 250 per month!
The first step to changing your life is simple - click on the green button to start your free trial. Why not start immediately?

Makes a great INSTANT gift! Get a subscription for the investor in your life!
How to Get Rich: The Case for Special Situations
by Ed Zwirn
Read all the past Blog entries here
You can call it either karma or the way the stock market has of balancing itself out: Recent blockbuster showings, especially for the large-cap indices, bring up both visions of sugarplums (albeit out of season) and fears of the acute indigestion to follow.
And fears of a stock market regurgitation cannot be dismissed out of hand. True, the market's recent performance has been reinforced by solid earnings, particularly among headliners like Facebook, which today posted its fifth better-than-expected quarter and sent its shares surging. These results dovetail with the apparent U.S. economic upturn seen over the past several months. The labor market has shown marked improvement while inflation, as evidenced by the latest CPI core reading of a 0.1% June rise, remains nonexistent, and real estate remains sluggish, ensuring a money pumping U.S. Federal Reserve Bank for the foreseeable future.
In any case, the upshot had the S&P 500 eking out a slight gain today to score its second consecutive record closing. The Dow Jones Industrial Average closed at 17,083.80, or 0.2% shy of its recent record close, and even the NASDAQ is only off 0.3% from the high it hit earlier this month. Penny stocks, which managed to achieve a 4.3% YTD gain through July 1, when the Russell 2000 small-cap index scored its most recent record close, have fallen 4.7% since then.
Clearly, this is a case in which individual investors are piling into the market. For the experienced investor, amateur hour on the stock market can prove a troubling spectacle, not the lease because herds can prove fickle. Beyond this basic type of existential/contrarian market angst, the bull faces real threats - U.S. economic growth notwithstanding - as global economic prospects remain uncertain and global military prospects look even worse.
But you can forget about all that global macro stuff, or at least hedge against it, by investing in one-trick ponies or, as some analysts call them, special situations. By these I refer to penny stocks making promising (and risky) bets on the latest technologies, medical treatments and marketing paradigms. Sure they may fail, but if they win they can win big and in either case will tend to do so independently versus the overall market.
I have run across many companies like this since I started working with Peter Leeds early last year. A few general examples (without revealing any trade secrets) may help explain what I mean. [Disclaimer: These are my own off-the-cuff generalizations and do not necessarily coincide with the boss's]:
-- Biotech/Pharma: There is nothing to compare with the unambiguously good feelings bound to arise when you wake up one morning and find out that a recent investment of yours has cured a form of cancer and made you a bundle in the process. Provided it is well funded, a research-stage company can weather all kinds of market turbulence while offering tremendous upside. Sure, clinical trials can reveal bad news as well as good, but because these are specific events impacting special situations they operate independently of market risk.
I've seen this factor in play with two Peter Leeds Penny Stock Newsletter Hot List members over the past week or so. One, a scrappy pharmaceutical venture, announced Monday that it had begun clinical trials for a subdermal treatment for opioid dependence. On Thursday, another Hot List pick announced promising results in a breast cancer treatment trial. If either of these developments pan out further, they will be market-proof game changers. Put another way: Even if a Depression were to come, people (and governments) will shell out for breast cancer and drug addiction treatments. No need for marketing studies.
-- Industrial situations: Among other updates published on our members' site this week, we were pleased to announce that a December Hot List pick reached nearly triple its profile price this week. This company, which deals in both assembled electric products and components and environmental monitoring and control and filtration systems for industrial processes, recently announced very large sales spikes throughout its business units.
-- Tech sector: Beyond Facebook, the tech sector has many bright names and youthful faces both suggesting optimism and already transforming the way we do business. Want to lose money (or at least limit your upside), buy one of them.
On the other hand, special situations abound in the tech sector, along with risk. Also this week, Peter Leeds Penny Stock Newsletter subscribers were pleased to find out that one Hot List member, heavily involved in network equipment for broadband applications, scored a 31% daily spike following the release of earnings.
That being said, tech stock can be frightening and not friendly to novices. Trying to get your head around the latest revolutionary business plan of a company and whether it has any chance of succeeding may be a dicey prospect. On the other hand, similar to the unambiguous good feeling occasioned by a medical sector score, there is nothing like being able to brag to your grandchildren about how you got rich on being sagacious enough to get in on the next big thing. There are still some geezers alive who got in on the IBM floor.
Penny Stock Trading, $195/yr
Our penny stock trading newsletter specializes in high quality shares under $5.
Profit as we reveal the best undiscovered companies of the highest quality. These low-priced shares are trading for $5 or less, some as little as a few pennies.
All picks:
Have passed 29 Point Leeds Analysis
Are High Quality Companies
Are Our Best Picks Ready to Increase in price
Each of our penny stock trading picks has passed Leeds Analysis and is much more likely to multiply in value in the short term. As we say, great quality always rises to the top!
DID YOU KNOW?
Peter Leeds and his team take no compensation from the companies they review. (Most other newsletters do, especially the free ones. How can you trust them?)
All Peter Leeds high quality penny stock picks come with the 100% Unbiased Guarantee, stating that our research is completely impartial.
Your Penny Stock Trading Advantage
When it comes to the best companies to buy, Peter Leeds is the only choice. With a full team, you will be shown opinions on which companies are best, and gain instant access to all the daily updates, full company reports, and buy and sell prices.
In fact, if you want to try any of the numerous, unproven, flash-in-the-pan services, you are truly putting your money at risk. Selecting the best companies is something that Peter Leeds and his team take very seriously, and now you can benefit from all their hard work for an extemely low price!
The best picks to buy are the ones profiled by Peter Leeds! Get started with high quality stocks to buy right now - free and instant!
High Quality Penny Stocks
When you start your free trial you will get:
new picks weekly
buy/sell trading prices
daily updates
full company reports
50+ bonus trading articles
phone and e-mail support
After the trial, you will be billed $195 for your annual subscription fee. Of course, there is zero risk and no commitment. If you don't like what you see with your trial, simply cancel and owe nothing! (Most people see what the free trial has to offer and do not cancel, but that is entirely up to you).
Even if you are brand new to trading, you will get all the tools you need to be successful.
And don't forget - when it comes to the best high quality stocks, Peter Leeds and his team are the most well known, most trusted source for investors to learn which shares to buy.
Remember, Peter Leeds and his team have:
Been around for over two decades!
Sold well over 35,000 subscriptions
Been featured across all top media
This is a group who truly know what they are doing!
Peter Leeds strictly maintains that all of his employees abide by the ethics and moral code he leads with. There has never been, nor will there even be, a single penny in compensation for any of the stocks they profile. In this way, you know you can trust the honesty and integrity which the Peter Leeds newsletter brings to bear.
Start your free 14 day trial now! Access is instant, and trials provide the full Peter Leeds service, including high quality picks, price targets, and daily trading updates.