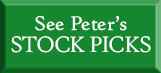 Have you been burned by penny stocks?
•

pump & dump advice


•

scam stock picks


•

dishonest promoters


•

low quality companies


•

biased newsletters


•

bad tips from friends

There is a better (and more profitable) way! Get top picks in excellent quality penny stock companies straight from the authority.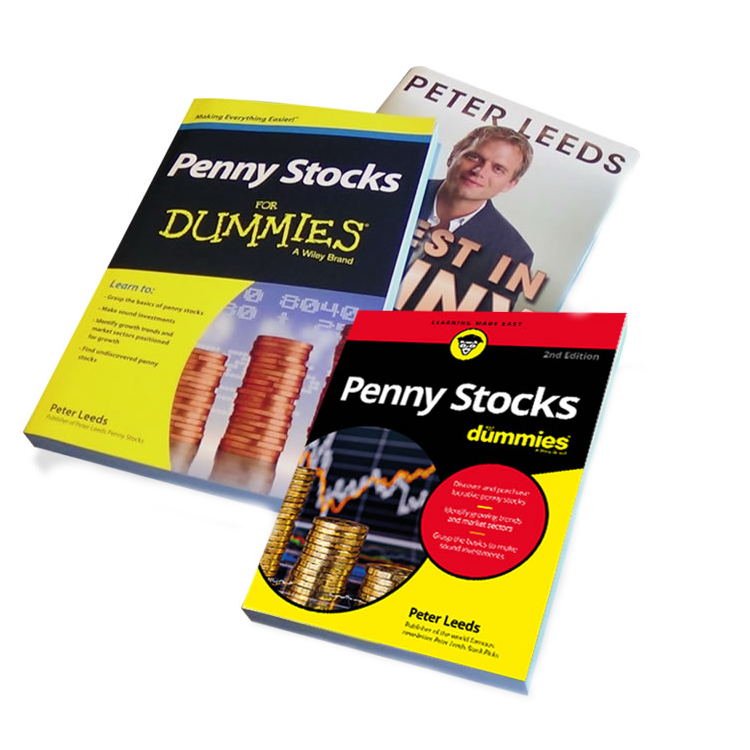 Peter Leeds is the Authority on penny stocks!
Peter Leeds is the author of Penny Stocks for Dummies, and Invest in Penny Stocks.

The publisher, John Wiley & Sons, is a $3 billion corporation, and they only allow their name to be associated with each industry's best authority. They would only work with Peter Leeds.

Wiley approached Peter Leeds to write Invest in Penny Stocks. Given the strong demand for advice, they next contracted him to produce Penny Stocks for Dummies under their flagship Dummies brand.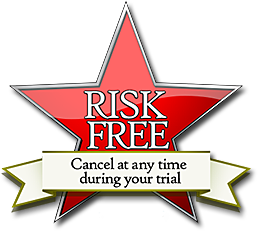 You get top Penny Stock picks with no cost, no risk.
No commitment, cancel any time!

No Spam. No Advice. Complete Data Privacy.

Only Top Quality Companies! Any stock which makes the Peter Leeds newsletter must first pass exhaustive 29 point Leeds Analysis, which delves deep into their balance sheet, growth trends, management team, financial ratios, and much more...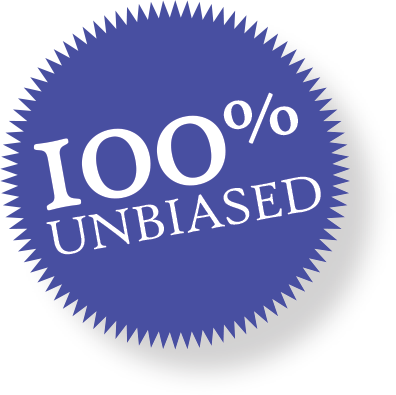 Get the honesty and integrity which Peter Leeds brings to investing.
Peter Leeds guarantees that neither he nor any of his team members accept a single penny of compensation from the stocks they profile. In over 20 years they have never had hidden motivations or a conflict of interest. You will NOT find this ANYWHERE else.

Be Warned!! The majority of financial newsletters are paid advertisements in disguise!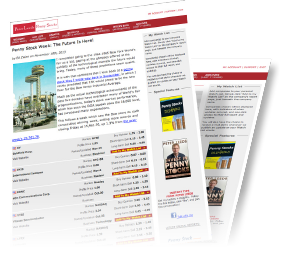 You instantly get full, unlimited access:
• penny stock picks from the Authority, Peter Leeds
• you save hours with buy/sell price opinions
• you keep informed with daily updates
• more than 50 bonus articles to multiply your trading skills
• you start fast with the Quick Start Package
• profit from the newsletter's full analysis team

You want the best - after all, anything less can cost you money. The picks are not advice.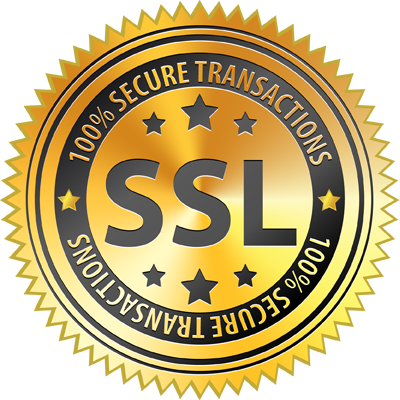 New subscriptions are limited to 250 per month!
The first step to changing your life is simple - click on the green button to start your free trial. Why not start immediately?

Makes a great INSTANT gift! Get a subscription for the investor in your life!
Aging Bull or Awakening Bear?
by Ed Zwirn
Read all the past Blog entries here
E
xpect stocks to take another bumpy ride this week.
The Dow Jones Industrial Average lost 0.7% last week, but that hardly constituted an orderly retreat. The blue-chip index rose or fell more than 100 points each trading day during the week which ended Sept. 26, and it remains an open question whether or not this spike in volatility signals the start of a market correction.
In any case, last week's stock market performance indicated a pullback for the broader market as well, signaling a retreat in risk appetite on the part of investors. The NASDAQ Composite performed in a similarly volatile fashion, retreating 1.8% on the week, while penny stocks, as represented by the Russell 2000 index, slipped even further, losing 2.4%. In addition, in an ominous sign for those reading the charts, both Russell 2000 and the Standard and Poor's 500 have made a so-called Death Cross, meaning that both indices have seen their 50-day moving averages fall below their 200 day performances.
At the same time, the escalating protests in Hong Kong, while probably not the most fundamental geopolitical threat to emerge over the past week, should nonetheless pose a threat to one of the major world financial centers, and this should weigh on stocks, at least as this week gets underway.
Farther into the week, expect the anticipation (and then the reality) of this coming Friday's jobs report to preoccupy markets. The consensus expects the September headline jobs creation figure to weigh in at 210,000, a relatively sharp rebound from August's 142,000.
This follows a week which saw mixed updates on the domestic economic front:
-- Monday saw the release of a report showing August existing homes sales at 5.05 million, lower than both the 512,000 consensus forecast and the revised figure of 5.14 million reported for July. On Wednesday, new home sales for August came in at a much higher-than-expected 504,000, following the revised reading of 427,000 reported for the prior month.
-- Thursday's durable goods orders report for August constituted a train wreck. This key indicator fell by a whopping 18.2%, driven by a poor showing in the transportation sector, after having risen by a revised 22.5% in July. Excluding transportation, durable orders actually rose as expected, following a fall of 0.5%.
-- According to Friday's third Gross Domestic Product revision for Q2, the U.S economy rose by 4.6% during the three months which ended on June 30, up from the previous estimate of 4.2% and the best showing for the broad economy since Q4 2011, when GDP also rose 4.2%. It is significant that the bulk of this upward revision came not from domestic consumption but from investment spending, which increased 19.1% after a previously reported 17.5%. This GDP showing has added pressure to the stock market by increasing the argument of Fed hawks that U.S. central bank monetary policy will tighten sooner than later.
Getting back to the current week, this morning's personal income report came in with the consensus, showing a 0.3% rise for August, following July's 0.2% increase. Personal spending rose by a somewhat larger-than-expected 0.5%, a pickup from the flatline reading reported for July.
Other economic updates to precede Friday's jobs report include:
-- Wednesday's consumer spending update, which is expected to show a 0.4% rise for August, a slowdown from July's 1.8% increase.
-- Also on Wednesday come key updates on the transportation sector. September auto sales will be closely watched for any movement from the 6.2 million reported for August, while truck sales, which last came to 7.9 million, will also be reported.
-- The consensus expects Thursday's factory orders report to show a 9.2% decline for August, following July's 10.5% spike.
But Friday's nonfarm payroll report has the most chance of proving a major market mover. After August's dismal showing, anything less than the rebound expected for September should prove a disappointment. The forecasted rebound notwithstanding, the jobs report is expected to show no more than plodding progress on the labor front, with the unemployment rate holding steady at 6.1%. Similarly, expect hourly earnings to rise 0.2%, the same rate as the prior month, and the average workweek to hold steady at 34.5 hours.
All of these readings, if they come in as expected, should result in nothing more than a minor tweaking of the reading investors have of the outlook for the U.S. economy going forward. But even minor revisions to these domestic numbers could prove problematical to a market which, depending on how you read it, is either in the final phase of an aging bull or a bear emerging from hibernation.
Peter Leeds Stock Trading Scholarship
A reminder to all our subscribers and followers: The deadline for essay submissions in this contest is Wednesday. If you know of a student who could use an extra $1,000, please make sure he or she knows of this opportunity to get ahold of some of Peter's money. The winner will be announced Oct 20.

Penny Stock Trading Newsletter, $195/yr
Our penny stock trading newsletter specializes in high quality shares under $5.
Profit as we reveal the best undiscovered companies of the highest quality. We do not provide individual advice. These low-priced shares are trading for $5 or less, some as little as a few pennies.
All picks:
Have passed 29 Point Leeds Analysis
Are High Quality Companies
Are Our Best Picks Ready to Increase in price
Each of our penny stock trading picks has passed Leeds Analysis and is much more likely to multiply in value in the short term. As we say, great quality always rises to the top!
DID YOU KNOW?
Peter Leeds and his team take no compensation from the companies they review. (Most other newsletters do, especially the free ones. How can you trust them?)
All Peter Leeds high quality penny stock picks come with the 100% Unbiased Guarantee, stating that our research is completely impartial.
Your Penny Stock Trading Advantage
When it comes to the best companies to buy, Peter Leeds is the only choice. With a full team, you will be shown opinions on which companies are best, and gain instant access to all the daily updates, full company reports, and buy and sell prices.
In fact, if you want to try any of the numerous, unproven, flash-in-the-pan services, you are truly putting your money at risk. Selecting the best companies is something that Peter Leeds and his team take very seriously, and now you can benefit from all their hard work for an extemely low price!
The best picks to buy are the ones profiled by Peter Leeds! Get started with high quality stocks to buy right now - free and instant!
High Quality Penny Stocks
When you start your free trial you will get:
new picks weekly
buy/sell trading prices
daily updates
full company reports
50+ bonus trading articles
phone and e-mail support
After the newsletter trial, you will be billed $195 for your annual subscription fee. Of course, there is zero risk and no commitment. If you don't like what you see with your trial, simply cancel and owe nothing! (Most people see what the free trial has to offer and do not cancel, but that is entirely up to you).
We do not provide individual advice.
Even if you are brand new to trading, you will get all the tools you need to be successful.
And don't forget - when it comes to the best high quality stocks, Peter Leeds and his team are the most well known, most trusted source for investors to learn which shares to buy.
Remember, Peter Leeds and his team have:
Been around for over two decades!
Sold well over 35,000 subscriptions
Been featured across all top media
This is a group who truly know what they are doing!
Peter Leeds strictly maintains that all of his employees abide by the ethics and moral code he leads with. There has never been, nor will there even be, a single penny in compensation for any of the stocks they profile. In this way, you know you can trust the honesty and integrity which the Peter Leeds newsletter brings to bear.
Start your free 14 day trial now! Access is instant, and trials provide the full Peter Leeds service, including high quality picks, price targets, and daily trading updates.