Peter Leeds Penny Stocks In The Media
The following is a partial sampling of media outlets who have interviewed Peter Leeds.
US Congress (The Hill)
NBC
CBS
Fox
Forbes
Russia Today (Moscow)
Associated Press
Business Excellence Magazine
CNNfn
Yahoo! Finance
India TV
Mark Kohler Radio
MSN Money
Financial Post
Seattle Post Intellegencer
Expansion (Madrid, Spain)
Wall Street Journal
Nasdaq.com
Voice of Russia
Christian Science Monitor
TheStreet.com
China Post
On the Money
Herald (Scottland)
MoneyLife Radio
Pittsburg Post
The Money Answers Show
Globe and Mail (Canada)
Life Health Pro
Times of India
CrossTalk (Russia)
Tampa Tribune
Unplugged w/ Typhoon Group
CreditCards.com
Washington Times
Gabe Wisdom
The Courier (UK)
New York Times
Boston Globe
MarketWatch
Toronto Star (Canada)
Barron's
News.com
Newsday.com
Bloomberg
Investor's Business Daily
The Motley Fool
Nikkei (Japan)
News-Press
America Tonight
Newsweek
Bill Martinez Live
Phil Hulett & Friends
Sirius XM
Benzinga
Seeking Alpha
CG Roll Call
Global Atlanta
Viewpoints
Steel on Steel
Maria Korolov
Saudi Gazette (Saudi Arabia)
CNN Money
Bankrate.com
San Francisco Chronicle
USA Today
Global Markets Forum
Financial Safari
Journal Gazette
Arizona Republic
Philadelphia Tribune
Bowser Report
New York Times
Corporate Compliance Insight
Medill Reports
HyperGridBusiness.com
Ottawa Citizen (Canada)
USA Today
BankRate.com
Spokesman.com
E-Commerce Times
Rappler.com
The Raw Story
Honolulu Star
Detroit Free Press
CBS46.com
Faribault County Register
Belfast Telegraph (Ireland)
Channel 10 Tampa
NPR.com
Business Tech
Beverly Hills Courier
The Republic
NDTV.com
Edmonton Journal (Canada)
Business Insider
Aiken Standard
Crain's Chicago Business
FoxNews Latino
Time.com
Western Daily Press
Mohave Valley News
CDAPress.com
Asian Correspondent
Malaysian Digest
Periscope Post
Stockhouse
3news (New Zealand)
Alaska Dispatcher
Invezz.com
E-Commerce Times
Kiplinger's Personal Finance
To keep this list manageable, we omitted all radio shows as well as several dozen more media outlets.
Interested in having Peter Leeds on your show?
Direct media inquiries to Tammy Johnston - 1.866.695.3337
When it comes to penny stocks, top media outlets only trust Peter Leeds. (We tried to limit it to just a few samples)!
Sample Interviews with Peter Leeds
Peter Leeds with Mark J Kohler

Peter Leeds on On The Money with Steve Pomeranz

Peter Leeds on MoneyLife Radio

Peter Leeds Unplugged with the Tycoon Group

Peter Leeds on The Money Answers Show

Peter Leeds on the Gabe Wisdom show

Peter Leeds StockGoodies Interviews

TV Sample: Peter Leeds on Russia Today, Moscow
Samples of Peter Leeds In Print
Business Excellence Magazine Lead Story (pg. 14 - 23)
Expansion (Madrid, Spain - Spanish Version)
Newsworthy Penny Stocks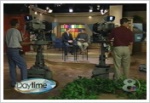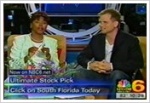 Peter Leeds has made many exciting penny stock picks that have helped his followers profit handsomely. His well-timed buy calls have enabled thousands of investors to chalk up enormous gains within several months, a few weeks - even just a couple of days!
Peter Leeds has a superb penny stock track record that is directly tied to his proprietary Leeds Analysis. Combining the most valuable aspects of both fundamental and technical analysis, Peter Leeds has developed a system which finds the stars in the universe of penny stocks.
The Peter Leeds Team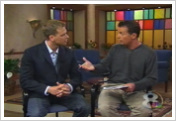 With the help of his full team, Peter Leeds has produced a wealth of specialized reports for subscribers.
Peter Leeds has also authored books like Invest in Penny Stocks, and Penny Stocks for Dummies.
In short, no other person or organization has the knowledge, experience, and track record to help you start making money in penny stocks like Peter Leeds will!
Start your free trial now and get your penny stocks picked by Peter Leeds!