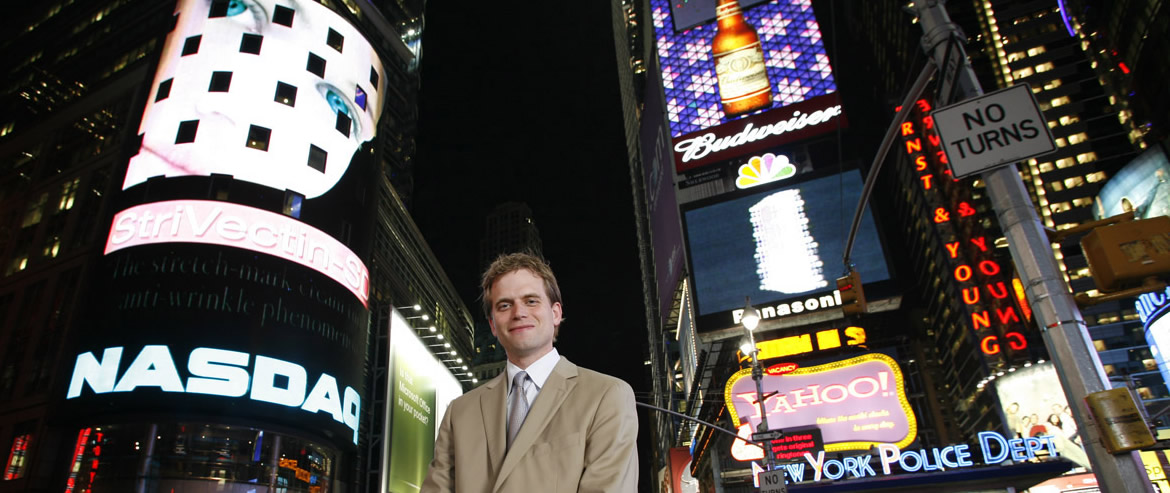 Get Penny Stock Picks
from the Authority
Peter Leeds has provided penny stock guidance
to more than 41,109 subscribers!
Even brand new to trading you get all the tools you need to succeed!
GET PENNY STOCK PICKS FROM THE AUTHORITY
Peter Leeds has provided penny stock guidance to more than 41,109 subscribers!
GET PICKS NOW - 55 cents/day
Even brand new to trading you get all the tools you need to succeed!
THE WEEK AHEAD
Timing is the MOST IMPORTANT aspect in Stocks
by Peter Leeds
Read all the past Blog entries here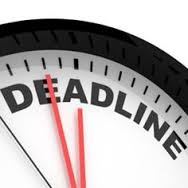 This is opinion. (We just happen to be right a lot).
With investing in penny stocks, the name of the game is timing. You can know that a particular event is going to happen, but typically you make the most money by getting the timing right.
[Only 4 Copies of "The Acid Test" Remain. Get Yours Below]
This is why we are providing our time frames on various events and investments below.
For example, there will eventually be a recession (and we spell out exactly why and how in these videos). However, there is no glory or benefit in predicting one without a timeframe attached to it.
Anybody can say that there eventually will be a stock market crash. If their time frame is unlimited, then they will be correct some day... and probably go broke waiting for it.
Once they are set up for the potential event, assuming that they are eventually proved right, they might look pretty smart. Of course if that event never manifests itself, or takes too long, their money is locked into a dead investment. It sits there tied up, rather than making money on something else which is actually moving.
This is why we have done so well with our penny stock picks and economic expectations over the years. We focus on, and have a very high success rate, looking out a few months (as opposed to days or years).
The most effective method of investing becomes knowing which way the price-drivers and events are headed, but also knowing when they will play out. We aren't saying what will happen a few hours or days from now - rather we are looking a few months out, with an extremely high level of certainty.
By positioning yourself accordingly, you will see your portfolio grow.
The trick is to understand what is going to happen in the coming months, as opposed to the coming years, and also as opposed to the coming days.
For example:
we said months ago that oil prices would decline from $50
we will have a recession
we will have a market correction
the new highs on the S&P are misleading and unsustainable
Most of these events are playing out as we expected and in a timely fashion. Some may take longer, and haven't shown up yet.
However, by positioning ourselves to prepare for all of them, we are in a pretty great spot. Profits come when the "predictions" become reality, so some happen now... some soon... all the while we don't need to spend our days glued to a computer screen!
For example, we may suggest that gold prices will increase... but that does not mean that they will rise the very next day. Plenty of times we say that precious metals will rise in value, and they trade lower the very next day.
Basically, ANYTHING can happen in the short term. We never suggest which direction the trends or sectors or economy or specific penny stocks are going to go in the extremely short term.
However, we do position ourselves for the coming months. For example, when we say precious metals prices are going to rise in value, we typically anticipate this to occur in the coming months.
We knew oil prices were going to decline from $50, before anyone was expecting the drop off. We based this on an increase in rig counts and the added supply which would come from that, all in the context of the decreasing industrial activity worldwide.
Meanwhile, the oil glut was/is very real, and expanding by the day. There are supertankers sitting off the coasts of China and in the Middle East, each with 1 million barrels of oil, in massive floating parking garages just waiting to be used.
Thus, we said (on numerous occasions) that oil prices were going to decline from the $50 level. Sometimes after our remarks, they would drop the very next day... and sometimes they would increase. All the while we maintained our position.
We never predict what will happen today or tomorrow, but we knew that there was too much oil, and not enough demand. Over time what happens is that oil prices decline - thus our trade and expectation are proven profitable.
As promised, here are our time frame opinions:
gold (and precious metals) prices are going to increase
This has already has played out as we anticipated. Gold was indeed the best performer in early 2016, and gold mining and related penny stocks have soared (like many we knew to pick for our subscribers to PeterLeeds.com months ahead of time. Some of these include ASM, GV, and XPL, just to name a few - click the tickers to see the charts of how they've done).
We also have some great videos about why silver and platinum will outperform even gold in the coming months and years. This is why you might have seen how platinum and silver are increasing more than gold on a percentage basis over the recent weeks.
We still expect much more upside from precious metals, taking gold as high as $1,800/ounce in the coming years (I know we said months, but it won't get there within months, it will get there in a few years).
How do you eat an elephant? One bite at a time.
we said months ago that oil prices would decline from $50
This has also played already, just as we expected. There is still further downside from here, and oil prices will fall towards levels in the high $30's.
Maybe you already feel this starting to arrive. If you don't notice it yet, then you will be caught off guard soon - as in 2017 at the latest, and maybe even in late 2016.
we will have a market correction
This will probably arrive along with, and/or due to, the recession. If not late 2016, then very likely in 2017.
There are plenty of massive opportunities which have arisen in spite of, and in many cases because of, the coming stock market storm. Just like more millionaires being created during the Great Depression than any other time in history, there are once-in-a-lifetime opportunities we are uncovering.
Just because the stock market is hitting new highs, doesn't mean that it should. There are so many things wrong with the media-touted new highs on the S&P, that we'll reserve our discussion for subscribers to PeterLeeds.com.
However, we'll give you just a taste here: did you know that the stocks which make up the S&P 500 are continually adjusted and changed?
By removing the worst performers, and replacing them with new, high-flying shares, you continually sweep the dirt under the carpet, and achieve new highs.
This results in artificial increases over time, even if the original 500 stocks have fallen as a group. Get rid of Xerox, and replace it with Telsa. Drop Broadcom, Chubb, Safeway, and Avon... replace them with four better performers... then do that to a few dozen more companies... and you have an instant fake "new high."
In other words, don't believe or trust the media's cheerleading, or the enthusiasm of investors. Instead, while everybody is following the pied piper, there are incredible opportunities in buying to help you build wealth. We tell you all about these opportunities (for an average of 55 cents/day) here.
===
Only 4 Copies remain!
The Acid Test - Complete Review Checklist to Quickly Assess Any Penny Stock
There will only be 300 copies distributed. This is a hard-maximum, and we will not exceed the 300 for any reason.
To get one of the last few copies, be one of the next 4 people to subscribe to Peter Leeds Stock Picks.
You will get The Acid Test when it comes out soon, along with all the penny stock picks, target opinion prices, insights, and even see Peter's personal trades and holdings.
"So far this year I have completed 6 trades all in the money with a 23.5% profit margin..."
[SEE MORE TESTIMONIALS]
Jeffrey H. - 3rd. Year Subscriber
"We have made hundreds of thousands of dollars in the stock market because of your wonderful leadership and your awesome perspective..."
[SEE MORE TESTIMONIALS]
Jamil King - Investment Group of Texas



Join over 41,109 other smart investors who have gotten Peter's Penny Stock Picks today!
✔ Save hours with buy/sell price opinions.
✔ Profit from our full analysis team.
✔ All for just 0.55 per day.
Your Penny Stock Trading Advantage
When it comes to the best companies to buy, Peter Leeds is the only choice. With a full team, you will be shown opinions on which companies are best, and gain instant access to all the daily updates, full company reports, and buy and sell prices.
In fact, if you want to try any of the numerous, unproven, flash-in-the-pan services, you are truly putting your money at risk. Selecting the best companies is something that Peter Leeds and his team take very seriously, and now you can benefit from all their hard work for an extemely low price!
Peter Leeds and his team are the most well known, most trusted source for investors to learn which shares to buy.
Remember, Peter Leeds and his team have:
Been around for over two decades!
Sold well over 35,000 subscriptions
Been featured across all top media
Remember, Peter Leeds Stock Picks:
Have passed 29 Point Leeds Analysis
Are High Quality Companies
Are Our Best Picks Ready to Increase in price