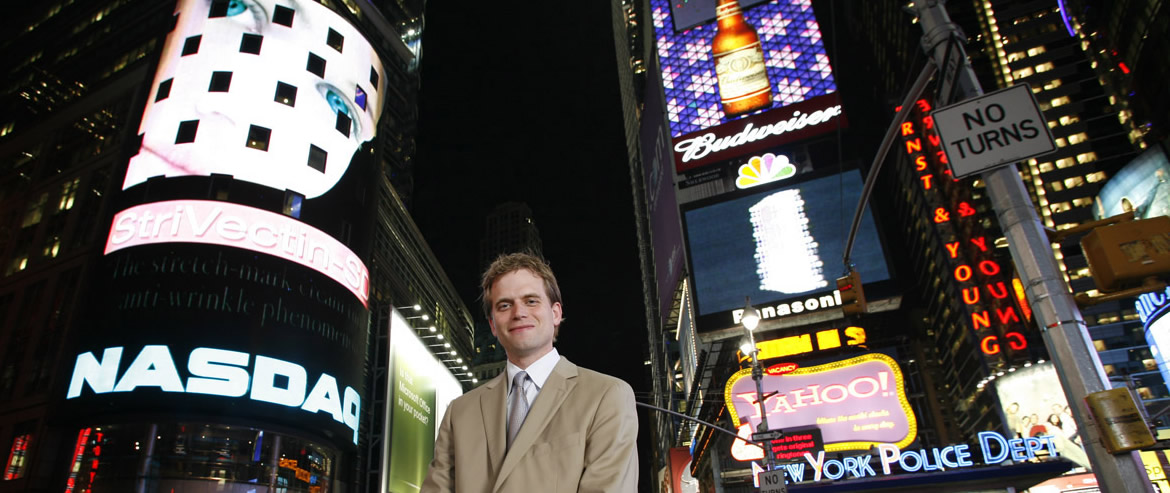 Get Penny Stock Picks
from the Authority
Peter Leeds has provided penny stock guidance
to more than 41,109 subscribers!
Even brand new to trading you get all the tools you need to succeed!
GET PENNY STOCK PICKS FROM THE AUTHORITY
Peter Leeds has provided penny stock guidance to more than 41,109 subscribers!
GET PICKS NOW - 55 cents/day
Even brand new to trading you get all the tools you need to succeed!
THE WEEK AHEAD
Very Important - State of the Market
by Peter Leeds
Read all the past Blog entries here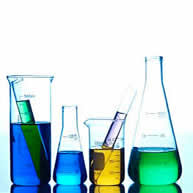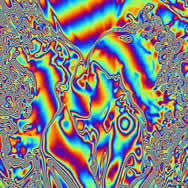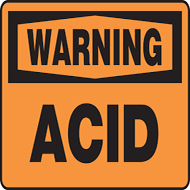 "The Acid Test" - get yours (details below)
A Complete Review Checklist to Quickly Assess Any Penny Stock
State of the Market:
Given the recent momentum in the stock market, and the way in which the media is trumpeting the new highs, we wouldn't be surprised to see further upside in the short-term. However, any climb to higher levels is delusional and unjustified.
This doesn't mean the S&P 500 won't climb into new territory. After all, the markets have been detached from reality so long that they might do just about anything.
However, we can only discuss what the markets should be doing, and position ourselves according to that. So, here is what should occur in the coming months, and our reasoning.
The only thing keeping the markets higher right now is the lack of understanding and knowledge among the vast majority of investors. The markets have risen as much as 9% in a matter of the last few weeks in many cases.
This is absolutely unjustified and unsustainable - however it's important to keep in mind that the stock market has been incredibly illogical for a while now. When the correction comes, which we expected to show up pretty soon, most investors will be flat-footed and completely taken by surprise.
This is not to imply that the markets won't first increase even more. The stock market could double or triple from here… It's just that it shouldn't.
Do not read too deeply into the recent S&P highs which the media is cheerleading quite aggressively right now. We have many reasons to believe that these new highs in the S&P are temporary, and that there are significant risks in the stock market right now.
As always, keep in mind that this is where the biggest opportunities come from, and we are attempting to capture many of these. We will do that again with our stock pick coming out tomorrow.
Before taking any action in the stock market, be sure to watch our videos about the Q ratio, and also the Velocity of Money (which was released a matter of hours ago). As well, read Peter's recent article he wrote for About.com, entitled the Four Horsemen of the Financial Apocalypse.
Keep in mind that we typically see a recession every 4 to 9 years, and most commonly we see one every 7 to 9 years. We are on year number eight since we've seen a significant correction, and we believe one will show up within the next year, and probably within months.
This will be a recession, combined with a stock market correction. It's a chicken and the egg consideration, in that one may set off the other, although we do not know which one will arrive first.
Baby boomers have also just hit the age where they are forced to take money out of their retirement plans. In almost all cases, this means they will be selling stocks. They may then buy them back (out of their retirement plans), but many won't.
Much of the recent highs in the S&P have been a direct result of a flight to safety from investors all over the world. With negative interest rates in Asia and Europe, a lot of money is coming towards America which otherwise would not have landed on our shores.
Make sure to watch Peter's video about negative interest rates.
While the S&P continues to make new highs, the majority of investors do not recognize the fact that this is a basket of 500 different stocks than it was a few years ago. Each year in fact, the stocks which make up the S&P 500 change.
In general, the stocks which are shrinking or collapsing or doing poorly are dropped off of the index, while stocks which are up-and-coming or growing in size are added to the index. Even if the average stock stayed at the exact same price, the S&P could demonstrate a pattern of growth and new highs. It is kind of like the world's best chef putting on a great show to thunderous applause, all the while using rotten meat.
So, keep in mind that the general momentum and widespread media coverage might push the S&P higher in the short term, but in the medium and longer term we absolutely expect a significant stock market correction. When and if this manifests, the Fear Index (VIX) will spike, which will bring the VXX to higher levels, and will drive gold and precious metals prices even higher than what we've already seen in recent months.
We have several significant trades and penny stock picks which will do well despite any recession, and in many cases because of one. These picks are reserved for subscribers to PeterLeeds.com, and you could be one of them.

How much would it be worth to you to get the latest up and coming penny stock pick from the Peter Leeds team, just before it climbs strongly higher? You can make sure to get all these picks, plus see Peter's personal trades and holdings by subscribing here.

============================
"The Acid Test"
A Complete Review Checklist to Quickly Assess Any Penny Stock
Only 300 copies will be made avaliable ever, under any circumstance. Only a few copies remain so don't delay - they will all be gone very soon.
As of now, the majority of the 300 have been claimed. You get yours when you subscribe to PeterLeeds.com.
How To Get The Acid Test:
Simply subscribe to Peter Leeds Stock Picks, and if any copies remain, you will get one along with your membership.
"So far this year I have completed 6 trades all in the money with a 23.5% profit margin..."
[SEE MORE TESTIMONIALS]
Jeffrey H. - 3rd. Year Subscriber
"We have made hundreds of thousands of dollars in the stock market because of your wonderful leadership and your awesome perspective..."
[SEE MORE TESTIMONIALS]
Jamil King - Investment Group of Texas



Join over 41,109 other smart investors who have gotten Peter's Penny Stock Picks today!
✔ Save hours with buy/sell price opinions.
✔ Profit from our full analysis team.
✔ All for just 0.55 per day.
Your Penny Stock Trading Advantage
When it comes to the best companies to buy, Peter Leeds is the only choice. With a full team, you will be shown opinions on which companies are best, and gain instant access to all the daily updates, full company reports, and buy and sell prices.
In fact, if you want to try any of the numerous, unproven, flash-in-the-pan services, you are truly putting your money at risk. Selecting the best companies is something that Peter Leeds and his team take very seriously, and now you can benefit from all their hard work for an extemely low price!
Peter Leeds and his team are the most well known, most trusted source for investors to learn which shares to buy.
Remember, Peter Leeds and his team have:
Been around for over two decades!
Sold well over 35,000 subscriptions
Been featured across all top media
Remember, Peter Leeds Stock Picks:
Have passed 29 Point Leeds Analysis
Are High Quality Companies
Are Our Best Picks Ready to Increase in price